GALLERY INFORMATION
The JANE KAHAN GALLERY is a respected dealer of museum-quality prints, sculpture, paintings,  modern tapestries and Picasso Ceramics. We also buy and broker important paintings. We belong to prestigious professional groups including the Fine Art Dealers Association, the International Fine Print Dealers Association, the Appraisers Association of America, and CINOA.  Whether you are interested in acquiring an inexpensive graphic or a multi-million dollar Impressionist oil, we invite you to visit our New York galleries or give us a call.
APPRAISALS – Picasso, Chagall, Miro, Leger, Calder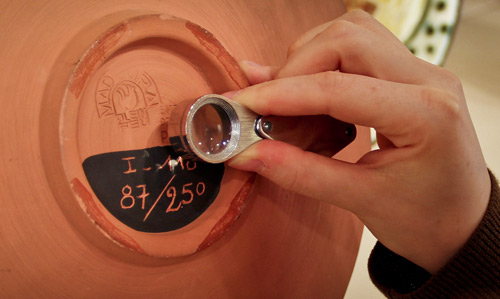 As Modern Art specialists, the Jane Kahan Gallery is frequently called upon to perform certified appraisals for purposes of insurance, estate taxes, equitable distribution and donations of property to charity (charitable contributions).
We are members of the Appraisers Association of America and are qualified to appraise all manner of 20th century art. We are particularly knowledgeable about the work of Chagall, Picasso, Leger, Miro and Calder and have the expertise and experience to perform appraisals for tax-deductible charitable contributions, which are particularly difficult because of IRS regulations.
As members of the Appraisers Association of America, all of our appraisals must conform to the USPAP standard.  The UNIFORM STANDARDS OF PROFESSIONAL APPRAISAL PRACTICE was developed by the Appraisal Standards Board and the Appraisal Foundation, which was authorized by Congress as the source of appraisal standards and appraiser qualifications.  Please be aware that USPAP does not permit us to give verbal estimates, only formal written appraisals. Our appraisals are fee-based and minimum fees apply.
Please contact Charles Mathes, Director of the Jane Kahan Gallery, for more information.
Tel: (212) 744-1490    Email: cmathes@janekahan.com
JANE KAHAN GALLERY
922 Madison Avenue (at 73rd Street)
Mezzanine Level
New York, NY 10021
Hours: Tuesday thru Saturday, 10:00am – 6:00pm
Summer Hours: Monday thru Friday 11:00 am – 5:00 pm
Phone: (212) 744 – 1490
Fax: (212) 744 – 1598
Email:  janekahan@janekahan.com
MEMBERS: International Fine Art Print Dealers Association
MEMBERS: Appraisers Association of America
MEMBERS: Fine Art Dealers Association
MEMBERS: CINOA